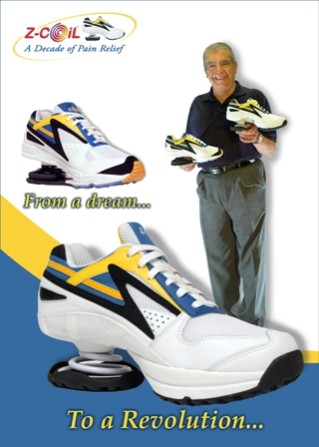 Z-CoiL dealers nationwide are celebrating the companies 10th year in business with a lot of local fan fare.

EZ-Shoes, San Jose, CA

EZ Shoes is joining Z-CoiL® in the celebration of this milestone with an Anniversary Event in our store from September 1-5 with NO SALES TAX, refreshments and a time to renew the friendships we have made with the thousands of people that we have been able to assist. A new limited edition shoe (pictured above) will be available for purchase and a percentage of each sale of this shoe will be donated to the Arthritis Foundation.