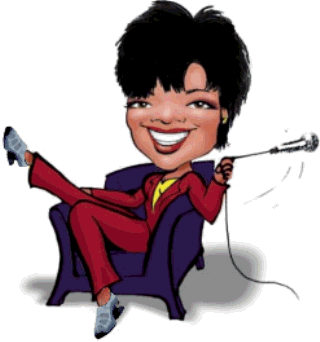 Just imagine... If someone like Oprah was to feature Z-CoiL Pain Relief Footwear on her show, it would reach millions of people! It would further our cause to provide pain relief to those millions of Americans that currently suffer daily from sort of foot, leg, knee or back issue.

Oprah's web site has an area where you can submit story ideas, so I submitted one on how these shoes have changed people's lives. If you feel so inclined, you can submit your own personal story on how Z-CoiL's have affected your life!

Click here to fill out the form

The more stories she receives, she might be inclined to give Z-CoiL's some attention! You might even get a chance to be on her show! So, if you could take the time to submit your story, that would be great!

Till later,
Caesar Snee
EZ-Shoes
San Jose, CA

NOTE: Since November 2004, the Z-Blog Reporter has been sending Oprah as well as several other high profile TV personalities Z-CoiL press releases and customer stories. It is great to see an independent dealer join the campaign.